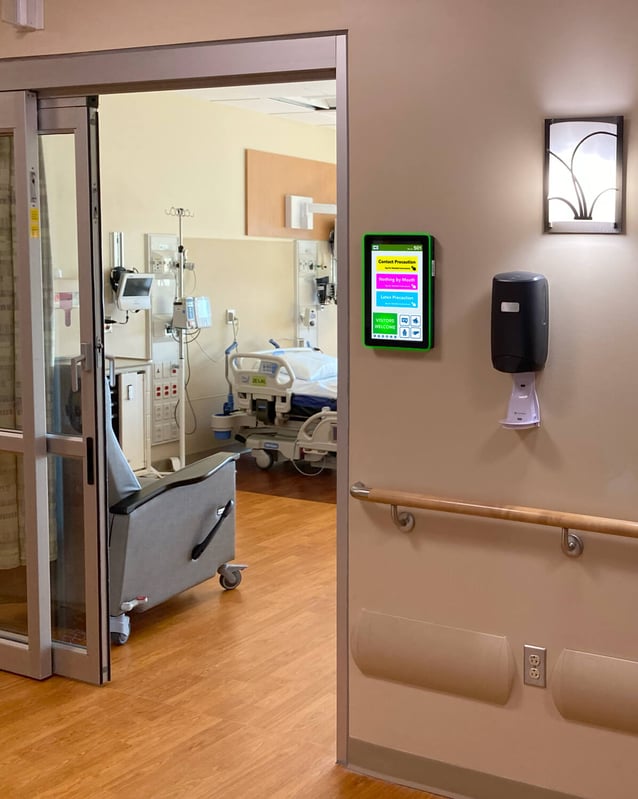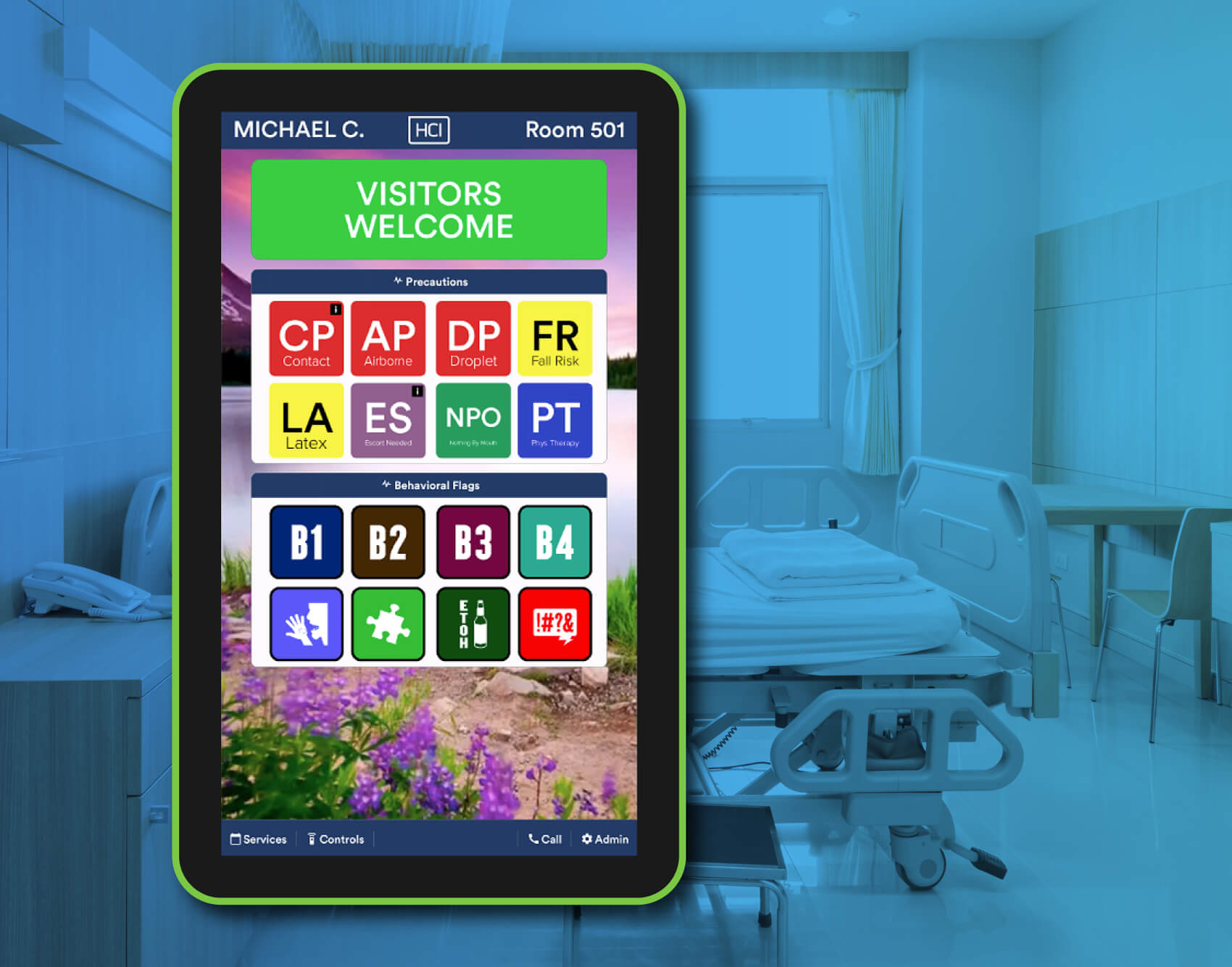 Revolutionizing Patient Care, Communication, and Efficiency
HCI's Digital Door Signs offer a modern and interactive way to display important information, such as room status, patient names, and staff assignments, right outside each room.
With sleek and easy-to-read displays, HCI Digital Door Signs improve the overall patient experience and streamline workflows for caregivers.
Our advanced technology integrates seamlessly with existing hospital systems, such as electronic health records (EHRs) and nurse call systems, allowing for automatic updates and synchronized data.
With customizable features and layouts, you can tailor the digital door signs to match your facility's branding and communication preferences, creating a cohesive and professional appearance throughout the premises.
Experience the future of wayfinding and communication with HCI Digital Door Signs, and transform the way patients, staff, and visitors navigate your healthcare facility.
Interactive Door Sign Configurations & Modules
With our deep experience, HCI has developed more than 50 customizable modules to address the specific needs and challenges faced by healthcare organizations, ensuring a comprehensive and tailored solution for each unique client and setting.
Our Digital Door Sign Software is compatible with HCI Hardware (Portrait or Landscape Mode) and with Leading Healthcare TV Providers.
HCI Digital Door Signs are available in standard Laptop sizes: 10.1", 13.3", and 15.6".
Custom Branding & Personalization
HCI Digital Door Signs can be customized to match the hospital's branding, creating a cohesive and visually appealing signage system that aligns with the facility's overall aesthetic and enhances the professional image.
Streamlined Workflow
HCI Digital Door Signs integrate with hospital systems, such as EHRs and nurse call systems, ensuring automatic updates and synchronized data, which saves time and effort for caregivers.
Smarter Integrations
HCI Whiteboards integrate seamlessly with other hospital information systems, such as electronic medical records (EMRs) and nurse call systems. This enables automatic data synchronization and real-time information updates, reducing manual data entry and enhancing data accuracy. By consolidating data from multiple sources, caregivers can make informed decisions quickly and efficiently.
Alerts & Notifications
By displaying real-time patient status and assignment information, HCI Digital Door Signs help staff quickly identify and locate patients, minimizing confusion and optimizing workflow efficiency.
Enhanced Experience
HCI Digital Door Signs create a modern and professional environment, contributing to a positive patient experience by providing clear and up-to-date information, reducing patient anxiety and improving satisfaction.
Improved Room ID
HCI Digital Door Signs provide clear and accurate room identification, displaying real-time information such as patient names, room status, and assigned staff, making it easier for patients and visitors to locate the right rooms.
Ready
To Get Started?
Please fill out the Form and someone will be in touch right away!