Interactive Unit Status Boards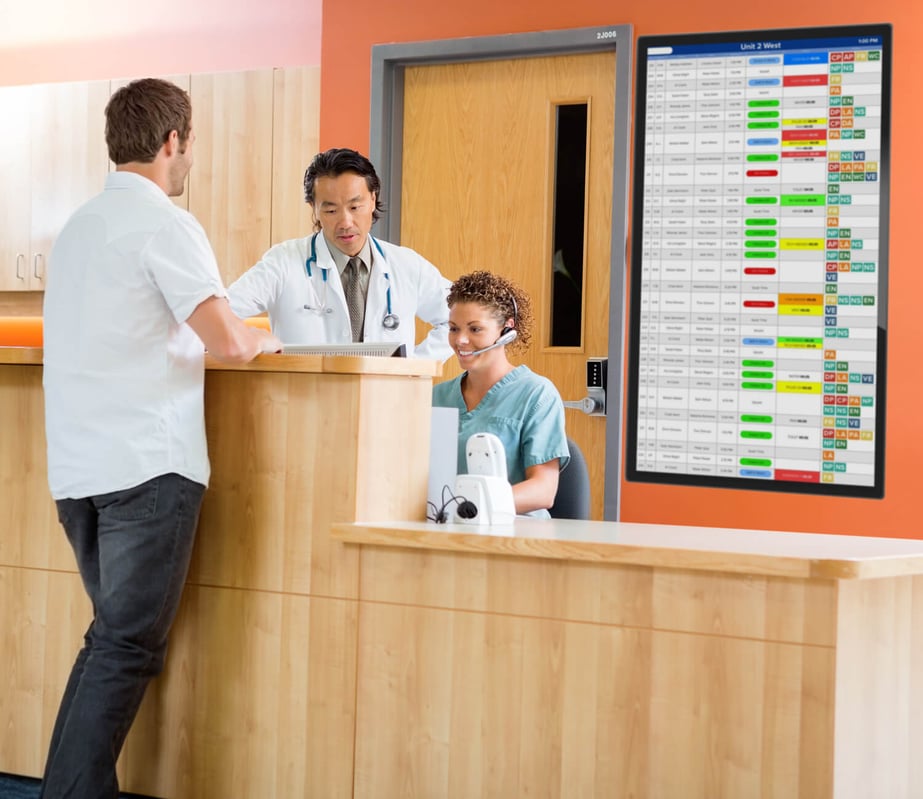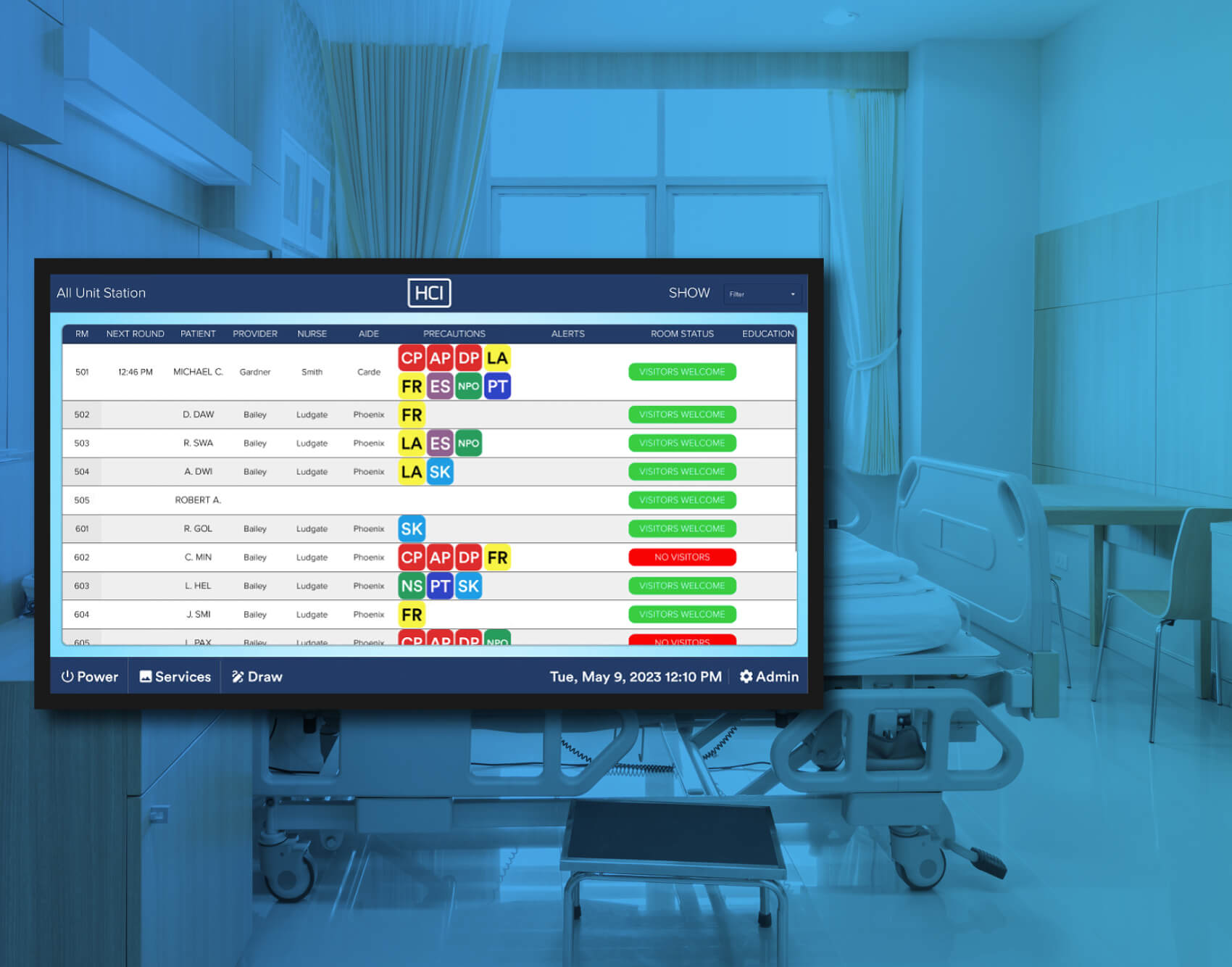 Efficient Patient-Centered Care
HCI Unit Status Boards revolutionize the way hospitals manage and monitor patient care with their advanced features and intuitive design.
These state-of-the-art boards serve as a centralized hub of real-time patient information, ensuring streamlined workflows, efficient communication, and timely alerts and notifications among the care team.
With a focus on enhancing collaboration and optimizing operational efficiency, HCI Unit Status Boards provide a comprehensive overview of patient status, care plans, and critical alerts, empowering healthcare professionals to deliver exceptional care.
These boards enable care teams to monitor patient progress, access vital medical data, visualize care plans, and receive timely alerts for critical changes in patient condition or care requirements.
By placing the patient at the center of the care process, HCI Unit Status Boards facilitate better communication, improved clinical decision-making, and ultimately, better patient outcomes.
Unit Status Board Configurations & Modules
With our deep experience, HCI has developed more than 50 customizable modules to address the specific needs and challenges faced by healthcare organizations, ensuring a comprehensive and tailored solution for each unique client and setting.
Our Unit Status Board Software is compatible with HCI Hardware (Portrait or Landscape Mode) and with Leading Healthcare TV Providers.
HCI Interactive Digital Whiteboards are available in standard TV sizes: 22", 27", 32", 43", 55", 65", and 75".
Customization & Flexibility
HCI Interactive Unit Status Boards offer the ability to customize layouts, display relevant patient data, and adapt to specific care workflows, providing a tailored solution that meets the unique needs of each healthcare unit.
Real-time Updates & Visibility
HCI Interactive Unit Status Boards provide real-time updates on patient information, allowing healthcare professionals to have immediate access to critical data for informed decision-making and enhanced patient care.
Smarter Integrations
HCI Interactive Unit Status Boards can integrate with various hospital information systems, such as electronic medical records (EMR) and nurse call systems, allowing for automated data synchronization and reducing manual data entry errors.
Alerts & Notifications
HCI Interactive Unit Status Boards can display real-time alerts and notifications for critical patient events, ensuring that healthcare professionals are promptly informed about changes in patient conditions or urgent tasks that need attention.
Improved Accuracy & Legibility
With digital display capabilities, unit status boards eliminate issues related to illegible handwriting or smudging, ensuring clear and accurate information that can be easily understood by the entire care team.
Enhanced Communication
These boards facilitate seamless communication and collaboration among care team members, enabling quick and efficient exchange of information, care plans, staff locations, and updates, leading to improved teamwork and coordinated care delivery.
Ready
To Get Started?
Please fill out the Form and someone will be in touch right away!